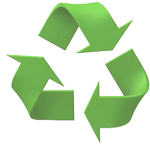 At the moment, most people are happy to have everything they need available to them at ease. We all know here to find water, food and clothing. But what will happen when those resources run out? Water is one of the corner stone's of every living organism on this planet, and we need to consume a certain amount of it each day to sustain healthy bodies and growth.
Water coolers are one of the fastest growing installations in offices, schools and public areas. But what happens to all the paper or plastic cups that people use to drink their water? If you are the owner or manager of a company or facility that has a water cooler on your property, then you have the opportunity to aid the environment by recycling your water cups.
It might sound like a daunting task, but it is not. There is a company that can handle all your paper and plastic cup recycling with ease. They are called Save-a-cup, and they offer a very cost effective solution to your water cup disposal. All the top water cooler installers and water suppliers will recommend them, and if your water cooler service provider is not an associate of theirs, then you should question their care for the environment.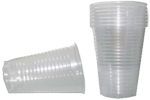 Save-a-Cup is a non profit business and the small fee they charge for collecting and recycling your used water cups are well worth the cause. They will ensure that no paper or plastic products end up on already overflowing landfill sites. Their services include the removal and safe disposal of paper and plastic cups, bottles and sachets. Save-a-cup uses the recycling to make environmentally friendly products that are sold to companies and other organisations.
No matter who your water service provider might be, ensure that they are supporters of the Save-a-cup campaign to ensure our planet's survival for generations to come.