Sela V Niagra Top 120
The Niagra Top 120 Dispenser comes with an Ice-bank cooling system, Carbonated water and includes Patented technology.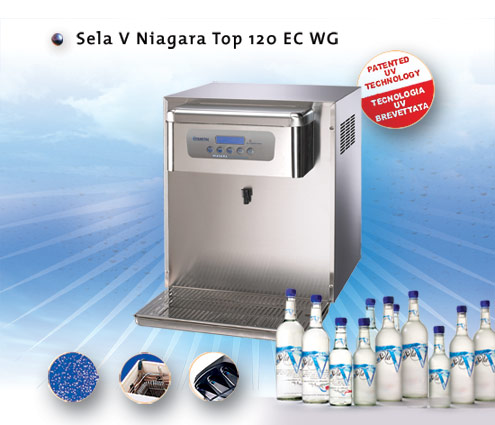 Ice-bank cooling system
Eliminates the possibility of stagnation or contamination of the water.
Carbonated water
The silent, professional cold-carbonated system provides large quantities of carbonated water.
Water protected all the way to the dispensing area
Together, the absence of traditional taps and the covered dispensing points impede contamination from external sources, such as hands.
Patented technology
The cooler is fitted with an anti-bacterial UV-ray system that ensures the entire dispensing area remains continuously germ-free.
Technical Specifications