Christian Aid
Founded in 1941, the mission of Christian Aid is to eradicate the causes of poverty, striving to achieve equality, dignity and freedom for all, regardless of faith or nationality.
By choosing AquAid as your water cooler provider, you are helping people living in poverty all over the world to access clean water and build healthy lives. AquAid have supported Christian Aid for more than 15 years, donating over £3.7 million to water and capacity building projects around the world.
Thanks to the support of AquAid customers, together we are funding projects in Malawi over the next two years, helping over 3300 pigeon pea farming households by reducing income poverty.
Malonda: Wealth Creation for Pigeon Peas Smallholder Farmers in Malawi 
Pigeon pea production in Malawi is dominated by smallholder farmers. They typically have limited access to market information, lack access to improved varieties and are subject to exploitative market conditions controlled by unscrupulous middlemen. As such the local pigeon pea market is highly fragmented and disorganised. Despite the availability of ready export markets in India, and domestic market growth opportunities farmers, miss these opportunities. Farmers also typically have no access to affordable finance and lack basic business skills, including financial management.
AquAid's philanthropic investment enables Christian Aid to support over 3000 farming families to become more resilient and secure sustainable income for their families and communities by:
Helping farmers to increase their income from pigeon peas sustainably through:
Value addition by processing peas to produce dhal and animal feed
Improved access to markets, with collective bargaining power
Improved access to storage for sale when prices are optimal
Providing farmers with business skills and affordable access to finance through:
Business skills training, including financial management
Establishing village savings and loans associations
Start-up loans for small businesses to diversify income
Drink water and raise money for Christian Aid
Recommend or purchase AquAid water coolers for your local church, school or place of work and AquAid will donate £50 for each new cooler ordered.
For every 19-litre bottle of AquAid water sold, Christian Aid will also receive 10p.
If your company, church or school wants to become an AquAid customer, call 01223 508 109 or visit www.aquaidwatercoolers.co.uk/50tochristianaid
Find out more
If you would like to partner with Christian Aid please email privatesectorteam@christian-aid.org or call 020 789 8934.
If you appreciate our ethos, but are not yet an AquAid customer, contact us today to learn more about how you too can help us and Christia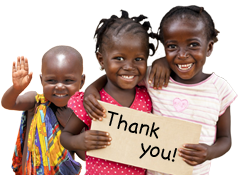 n Aid bring the gift of water to a community in need.