View AquAids range of bottle-fed water coolers installed by EDWCA accredited engineers and backed by our premium first-class service! Contribute towards life-saving donations with our charity badges. Contact us today to discuss the best options tailored to your specific needs.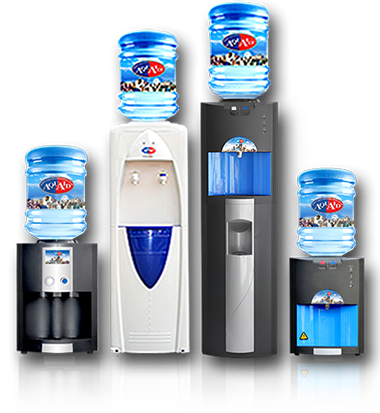 Bottle-Fed Water Coolers
AquAids's bottle-fed water coolers and Dispensers provide refreshing and chilled water for you, your staff members and your customers. We pride ourselves in providing great-tasting water with a wide range of bottled water coolers that are available to rent or buy including flexibility to suit all locations around the United Kingdom.
Our water dispensers and coolers are small pieces of equipment, either countertop or floor-standing and suitable for a range of hydration requirements. Bottled Water Coolers are ideal where portable water or a mains water supply is unavailable. Depending on the dispenser, the bottles can hold 2, 3 or 5 gallons of water. AquAid provides water solutions for schools, Hotel and Catering needs and businesses big and small.
Benefits of Bottle-Fed Water Coolers
Great-Tasting Water
AquAid prides itself in proving crystal clear, fresh drinking water. We are the leading water cooler provider and currently extracts our water from three separate sources, each has varying quantities of minerals.
Simple & Efficient Delivery
AquAid has branches located all over the United Kingdom. This allows us to have a fast and effective delivery system. We'll call you to ensure you have a delivery schedule that suits your needs so you don't run out of Bottled Water.
Simple Installation & Maintenance
Bottled Water Coolers are ideal for workplaces and businesses that include construction, hospitality, schools and events. The installation is simple and straight forward with the water dispenser only needing a single plug socket.
AquAid supplies and services a range of Bottled Water Dispensers throughout the United Kingdom. Contact our water experts and experience the best advice in helping you choose an assortment of countertop and freestanding bottled fed water coolers.
We at Snowberry Lane Clinic are very proud to be in partnership with AquAid.
The AquAid staff are very pleasant, professional and are a dream to work with.
All queries have always been handled efficiently and promptly.
It's also gratifying to work with a company so involved with helping others. We would highly recommend their service to anyone.
We picked your company for our water cooler because of the good work that you do …