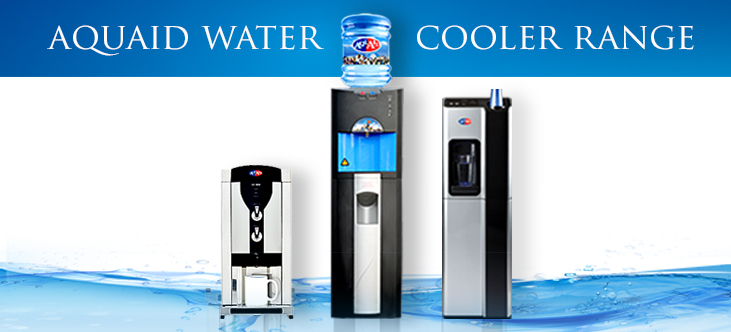 Premium water coolers at affordable prices
Together We Save Lives
Our water cooler products carry an automatic donation to charity, bringing life-giving water to thousands of people.
By choosing AquAid, you are making a difference. Our unique partnership with our customers has allowed us to donate over 13 million pounds to Charity.
Thank you for your on-going support to all our customers!

Why Choose Bottle Fed Water Coolers?
Bottled water coolers and dispensers provide great flexibility; they can be placed wherever needed, provided there's a power socket close by. The ideal solution where access to the mains water supply is limited, a bottled water cooler is easy to install and also cost-effective for companies with less than ten staff members.
Refreshing and enjoyable, our bottled pure water is naturally filtered at source and ensures everyone remains properly hydrated for peak performance throughout their day.
Why Choose Mains Fed Water Coolers?
Mains fed water coolers provide unlimited, high-quality filtered water on demand without any of the effort and manual handling associated with bottled water coolers. Professionally installed and maintained by our EDWCA accredited service technicians, a mains fed water cooler is a cost-effective solution for medium to large offices and schools.
Comparable in water quality to that of bottled water, our mains fed water coolers ensure that everyone remains properly hydrated throughout their work or school day.
Why Choose AquAid Water Coolers?
AquAid is the UK's leading water cooler supplier. With 23 branches nationwide, all dedicated to providing exceptional service, we provide a wide variety of high-quality water coolers, dispensers and water boilers to 30,000 customers across the country.
We are also passionate about making a difference and helping those that need it most, which is why our water cooler products carry an automatic donation to charity.
Thanks to your support, we have to date donated in excess of £12 million and have helped bring clean drinking water to more than 2 million people.
The Importance Of Staying Hydrated
We all know drinking water is essential for mental performance and physical health. Despite this, the majority of us are in a constant state of mild dehydration, partly because we don't always know how much water we should drink every day, and often because we have no way of tracking our intake.
Water is a vital source of life, influencing 100% of the processes in our body, we need it to live, function and thrive. While the benefits of drinking water are well documented across a wide spectrum of research, we often don't drink enough for optimal health. If you need extra incentives to visit your water cooler more often, to ensure you remain properly hydrated, keep these benefits top of mind to encourage multiple trips to the water cooler.

It keeps our fluid levels balanced
Maintaining the correct fluid levels helps transport vital nutrients through our body, aiding digestion, bowel movements and regulating body temperature.
It optimises kidney and liver function
As the waste management centre of our bodies, water helps these vital organs detoxify our system and flush out waste products.
It protects our joints and cartilage
Keeping cartilage, which is 85% water, hydrated; keeps our joints supple, also protecting our spinal cord and tissues.
It reduces risk of disease
Increased water intake has been linked to a lower incidence of certain cancers, and a lowered risk associated with heart disease.
It improves our mood
Remaining properly hydrated has been shown to improve our state of mind, keep us energised and alert, and help us to think more clearly.
It helps prevent headaches
Drinking water can help keep headaches at bay, and for some even prevent migraines, where dehydration has been identified as a trigger.
AquAid Water for Life App
The AquAid Water for Life App is there to help. Setup takes only a few seconds, the app calculates how much liquid you should be drinking every day and then provides an easy way to track that intake, all at the click of a button.
Drinking more water will improve your cognitive ability, physical performance and general well-being – download the app today.
Calls may be recorded for training and monitoring purposes
*Terms and conditions apply, only applicable to businesses, public organisations and registered charities.