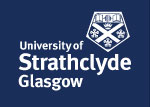 I would like you to know about the excellent and friendly service that we receive from AquAid. The staff are always very efficient, they always contact us on their arrival and give a detailed account of any work or deliveries that they will be doing and then on what they carried out on each visit. If we have to contact AquAid for any extra orders or replacement of equipment we do not have to wait a specified time; if they have anyone available they will come out and deal with the situation there and then, it's a pleasure doing business with this excellent company.

We at New Wine are a Christian Family event for approximately 24,000 people. We are reliant on AquAid to provide water coolers and bottled water for our teams in venues where tap water is restricted and/or where a good supply of cold water needs to be readily available.  AquAid have served our event for many years; their response times have been excellent and there has never been an instance where we have felt the service has been anything less. No matter if the order has come with adequate notice or a last minute plea, our contact Darren has always responded with politeness and a desire to help. I cannot recommend him or our local AquAid highly enough.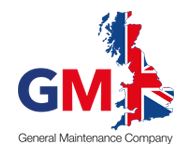 We picked your company for our water cooler because of the good work that you do …

We have been supplied by AquAid for a number of years with all routine servicing and repairs being dealt with swiftly and efficiently. With on-going annual donations being made to charity, this enabled our school to sponsor water wells in Africa which is very pleasing.
I would have no hesitation in recommending AquAid
We at Snowberry Lane Clinic are very proud to be in partnership with AquAid. The AquAid staff are very pleasant, professional and are a dream to work with. All queries have always been handled efficiently and promptly. It's also gratifying to work with a company so involved with helping others. We would highly recommend their service to anyone.

Checkatrade.com is trying to do it's best to become more eco-friendly in our work environment and one of the ways we highlighted where we could do our bit was to install hot water boilers. We have 9 kitchens in various buildings throughout our sites. After investigation and costings we decided to ask AquAid to install boilers for us.
The installation was hassle free prompt and courteous, the staff are thrilled they no longer have to wait around for kettles to boil, and the water tastes so much better as they all have filters on the boilers! The icing on the cake for us was shortly after the installation we heard from AquAid to say they had sponsored a water pump in Africa in our name to supply fresh water to a village.


The Team at AquAid was professional, prompt and easy to deal with and i would highly recommend them.
We are still very pleased with the great service that we get from our local Aquaid provider. They are a great team of people who we see on a very regular basis. We have our water products organised  and delivered  in such a way that we never run short. The local service technician is a great character and keeps the dispensers clean and functioning for us.