Our Water
AquAid water is currently extracted from three separate sources, each have varying quantities of minerals. Please select a source below for more information.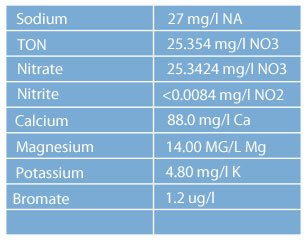 Fillongley Water is drawn from great depth in the beautiful Warwickshire countryside.
Bottled at source, the water has a consistent mineral content and a great natural taste.
Fillongley was chosen as our water source due to their unique central location, which reduces the carbon footprint associated with the deliveries to our depots.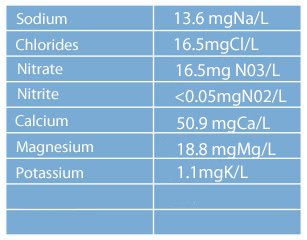 Bottled at source Purely Scottish is a pure, high quality, crystal clear, Natural Mineral Water.
The water is drawn from 120 metres beneath the ancient, unspoiled Lammermuir Hills, where it is naturally filtered by deep layers of hard basalt rock and red sandstone.
From there it's poured directly into 19 litre bottles which are hermetically sealed to lock in the natural purity.
And there it remains until it emerges from your water cooler, just as it left the source, cool and pure. This water is particularly suitable for a low sodium diet.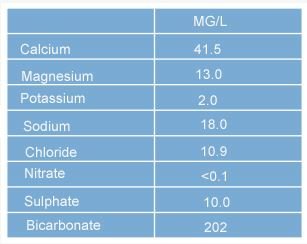 AquAid's Irish water comes from Rocwell who were the first producers of Natural Mineral Water in Ireland and were the first to obtain 'Natural Mineral Water' status under the stringent EU and Irish Directives and the UK and NI Mineral Water Regulations. Bottled at source, the natural spring water has low levels of sodium and has one of the lowest nitrates level ever recorded in bottled water, at less than 0.01mg per litre.