About Us
AquAid is a national, award-winning
water cooler
company formed in 1992 by the Searle family. We believe in
making a difference
and helping those that need it most. This belief has been a cornerstone of the AquAid ethos since the very beginning, and by choosing our water dispensers, you help make that difference a reality every day. It is also this shared vision that has helped us become the largest organically grown water cooler company in the UK.
We began by providing bottled water as a home delivery service. From there, with persistence and hard work, we progressed to
AquAid
water coolers
, quickly becoming the fastest expanding water cooler company in Cambridgeshire. In 1998, AquAid Franchising was created to help expand our business nationally; to date we have 23 franchises across England, Scotland and Northern Ireland. Each franchise is owner-operated and committed to meeting
AquAid's
exacting customer service standards.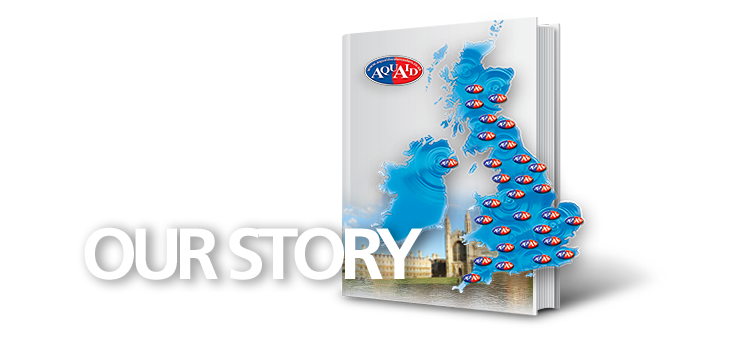 By using
AquAid water coolers
you help bring life-giving water to thousands of people every day. Our mission to help save lives is at the heart of everything we do. Through our ongoing support of
Christian Aid
, and by establishing the
Africa Trust
in 2010, we help bring sustainable solutions to poverty on a daily basis. Thanks to your support and a shared belief in making the world a better place, we have to date donated in excess of £12 million and helped bring a life-time supply of clean, fresh drinking water to more than 2 million people.
Contact Us for More Information
[caldera_form id="CF5a1bd9b303d86″]