AquAid AQ Max Bottle Fed Non Touch Water Cooler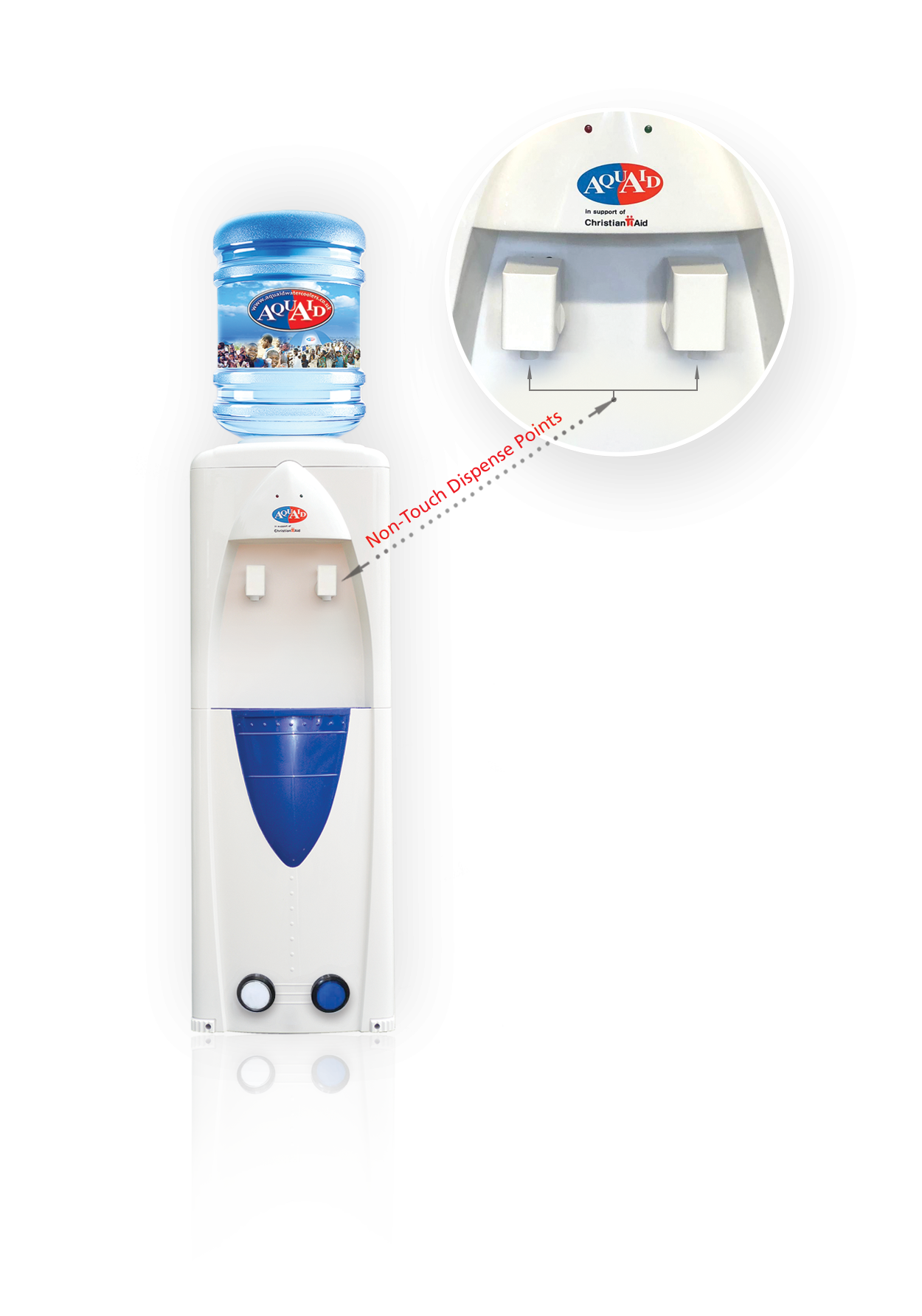 Offering a host of features that provide a number of benefits, it is easy to see why this stylish AquAid AQ Max Non-Touch water dispenser is perfect for installation in any workspace that requires constant access to refreshingly chilled drinking water.
This well-designed Non-Touch Bottled water cooler boasts a host of user-friendly features including a LED display, 175mm dispense gap, foot-operated non-touch technology, deep drip tray and an adjustable thermostat for accurate temperature control.
The AquAid AQ Max Non-Touch is available as Cold water only.
Best suited for installation in:
Offices, workspaces and kitchens.

Stylish design
Simple to use and easy to maintain
Dispense gap of 175mm
Adjustable thermostat for accurate temperature control
LED display
Foot operated non-touch technology
Deep dip tray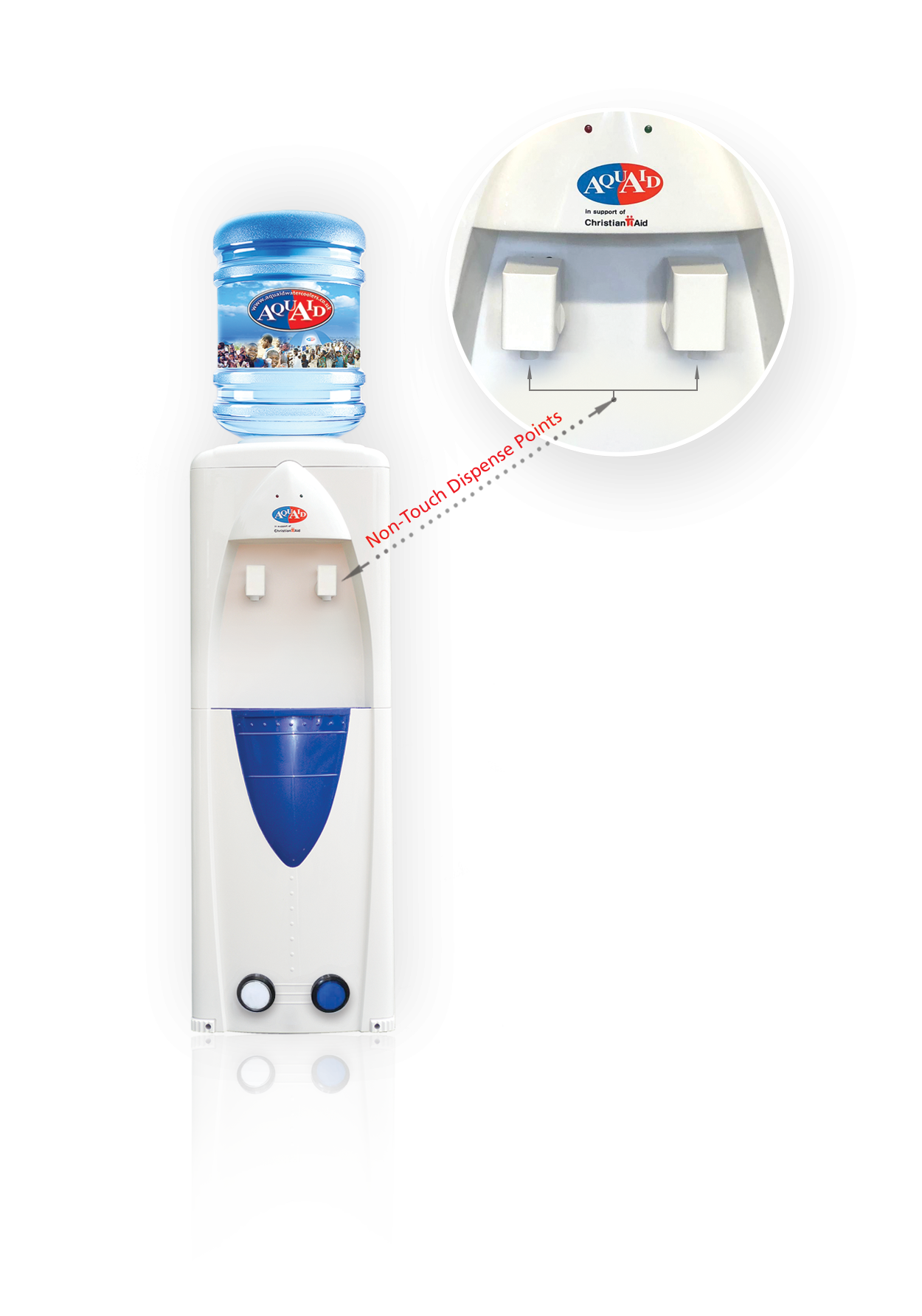 Model – SO-101
Dimensions – 340mm(W)x330mm(D)x1000mm(H)
Weight – 20kg
Cooling system – Rated Watts: 100
Temperature control – By compressor
Cooling tank capacity – 3.2 litre
Temperature control – By bi-metal sensor
Power supply – 100,110~220V/50,60Hz
Colour – White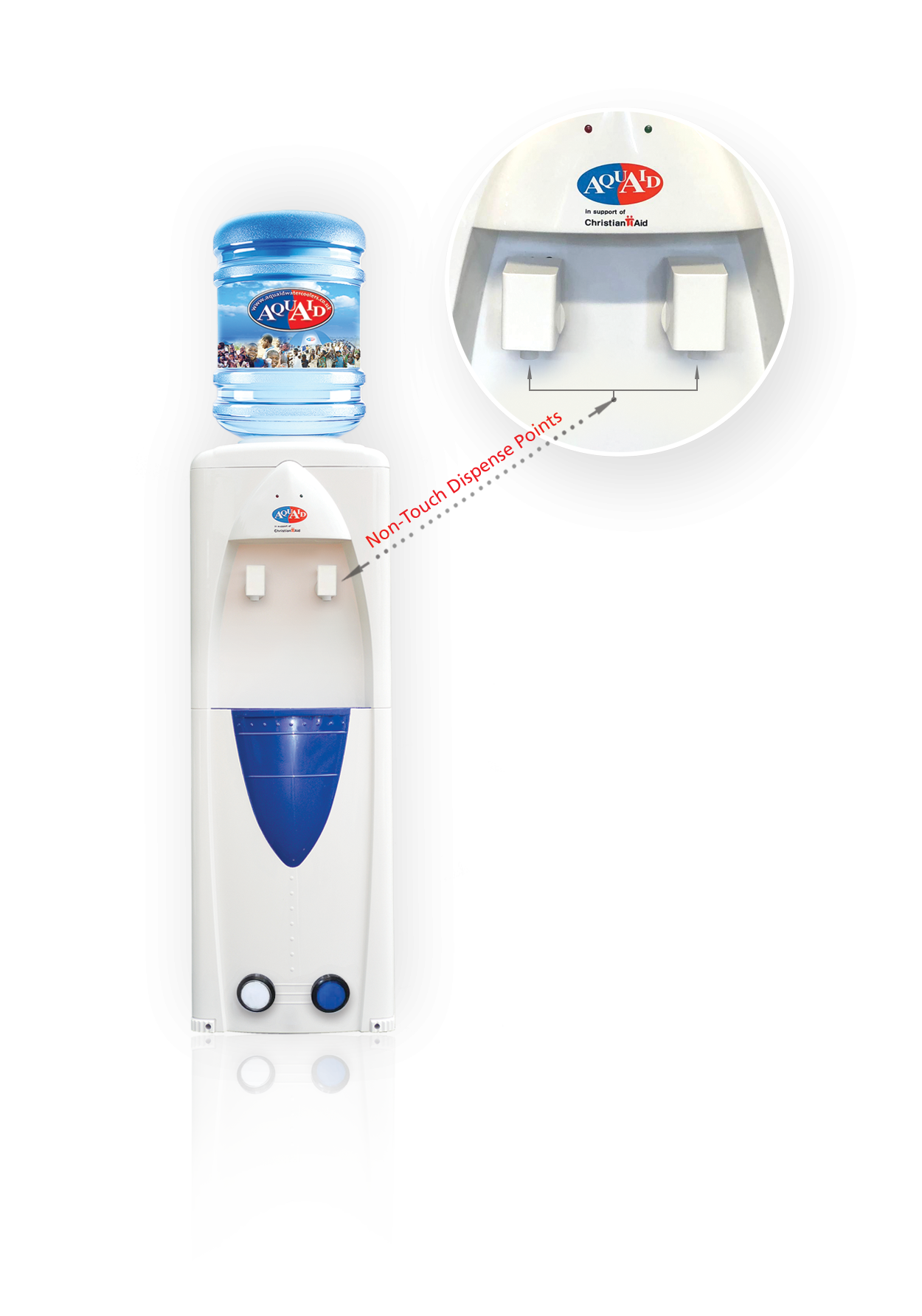 We aim to schedule both the installation of your water cooler or dispenser and any deliveries at your earliest convenience. We are generally able to deliver bottle-fed water dispensers or coolers within 48 hours.
As per the WHA guidelines, we sanitise all bottle-fed water coolers every 3 months. The service will be carried out by our WHA accredited service technicians and should take no longer than 20 minutes of your time.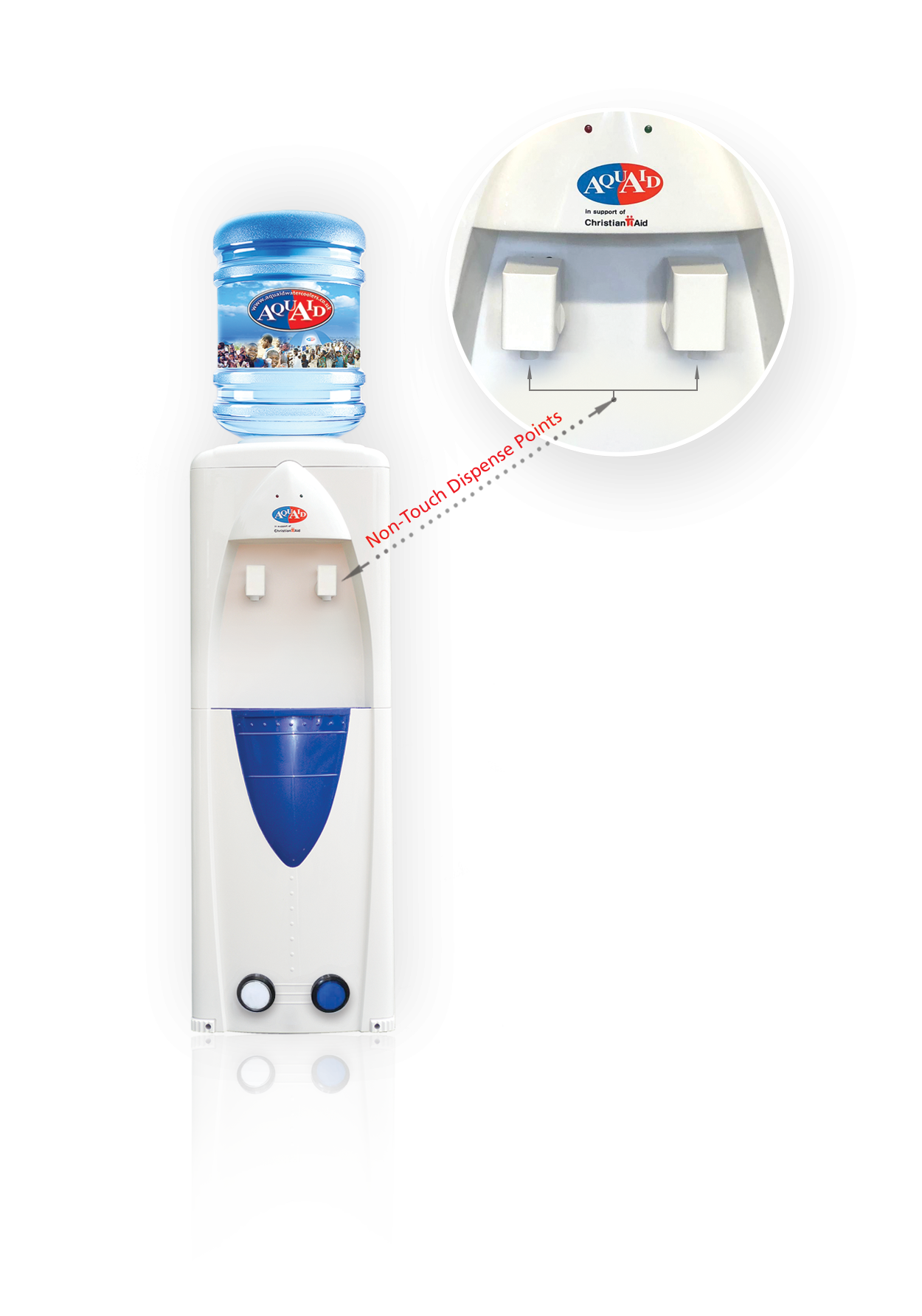 The installation of the AquAid AQ Max Non-Touch Bottle Fed Water Dispenser not only benefits you though. On average, every AquAid water cooler installed will provide four people with water every year.
AquAid supports both the Africa Trust and Christian Aid, donating a portion of the revenue from our water, water cooler  and dispenser sales to these charities and in so doing continue to ensure those in need have potable water for life.