The AquAid Mains Fed Water Cooler Hydrator For Offices

The AquAid Hydrator is suited for installation in high usage areas in the workplace, dispensing up to 40ℓ of Cold drinking water per hour.
The Hydrator is BREEAM (Building Research Establishment Environmental Assessment Method) compliant due to its low energy consumption and the option of being able to safety bracket the unit to the wall upon installation.
This Water Cooler also has an available option of silver impregnated anti-bacterial taps which are excellent for killing bacteria.
These anti-bacterial taps and dispense points are of particular value where staff refill their water bottles, as they vastly reduce the likelihood of cross contamination.
This Water Dispenser is available as a Cold Water unit only.
Best suited for installation in: Offices with a large staff contingent, Work areas, Factories


Up to 40ℓ/hour Cold Water supply; 120 x 330ml bottles.
Hygiene Guard silver impregnated dispense tap reduces bacteria transfer.
Sturdy design developed for use in high usage areas.
Flood guard anti-leak device for added security.
Optional inner dispenser drainage or external facility for drainage.
Optional strong metal cover to attach the Hydrator to the wall, preventing personnel from accessing the dispenser internals.
Optional integrated cup dispenser'.
BREEAM Compliance.
Dispense gap of 230mm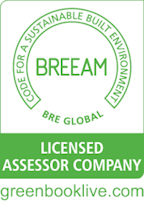 Water Supply – Mains Fed – 40ℓ/hour Cold Water
Dimensions – 1180Hx340Wx340D (mm)
Weight – 25kg
Filtration Method – 1 micron nominal Carbon Block
Temperature control – Thermostatically controlled 5°C – 7°C
Tank capacity – Stainless Steel 1.9ℓ Pressure Tank
Power supply – 220 Volt, 50/60Hz
Colour – Black only

We aim to schedule both the installation of your water cooler or dispenser and any deliveries at your earliest convenience. We are generally able to deliver Mains Fed water coolers and dispensers within 3-4 days.
As per the WHA guidelines, we sanitise all mains-fed water dispensers every 6 months. The service will be carried out by our WHA accredited service technicians and should take no longer than 20 minutes of your time.
There's no need to call. For your peace of mind, machines are labelled with the date of their last sanitation and when the next one is due, we simply arrive to perform the service whenever it's due.


Installing an
AquAid Hydrator
Mains Fed Water Cooler benefits not only you and your staff, by supplying you with drinking water at a push of a button, but also those in need on other continents.
This is achieved through AquAid donating a portion of the revenue generated from the sales of our water, water coolers  and dispensers to the charities we support and in so doing continue to ensure those in need have potable water for life.
Calls may be recorded for training and monitoring purposes