The space-saving version!
The Niagara IN is ideal for making the most of limited spaces, since it can be installed under the counter or tucked away in a corner. High-technology solutions ensures that the water dispensed is always chilled, even when the connection to the mains supply is some distance away. The entire range is available in a stainless-steel version that is highly suited to professional kitchens, clinics, hotels and anywhere else in which hygiene is of paramount importance.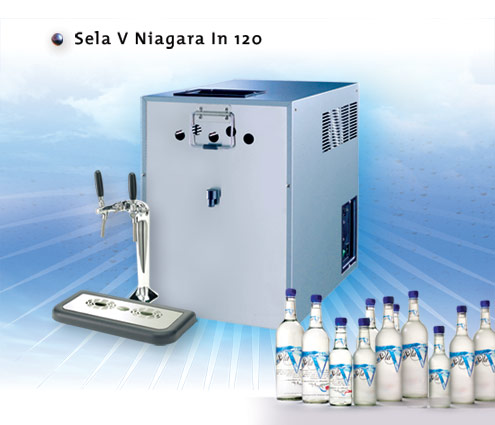 Ice-bank cooling system
Eliminates the possibility of stagnation or contamination of the water.
Carbonated water
The silent, professional cold-carbonated system provides large quantities of carbonated water.
Technical Specifications