Writing as I do about a broad spectrum of health topics, from how much water a person should drink (around 8 glasses per day for the average adult) through to water rich food (e.g. blackberries, grapefruit, pears) I should ideally be at the forefront of this knowledge, however, this is not always possible. There are times when I can be a bit late to the health party.
That said I do tend to keep my opinion to myself until such time I have tried said bounty – whereupon I feel I can more adeptly express a more educated opinion. This brings us to Goji Berries.  I tried the dried berries recently and found them quite delicious. What's more impressive is the contents of these small berries pack a significant health punch.
Goji berries have been used in traditional Chinese medicine for thousands of years. Considering their health boosting properties, this should come as no surprise. The berries contain phytochemicals that are produced by plants. In goji berries these include polysaccharides, beta-carotene, and zeaxanthin.
Polysaccharides are an essential source of dietary fibre. A study found that polysaccharides in goji berries helped with improving immune function and increasing total antioxidant activity in the body.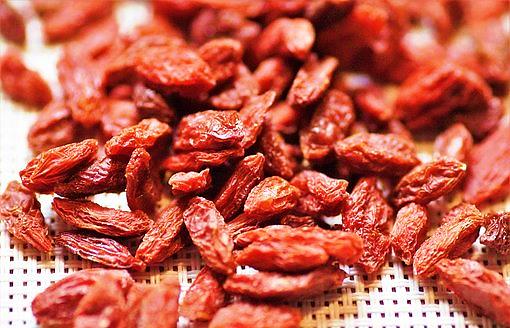 Beta-carotene is responsible for the orange-red colour pigment in goji berries. Beta-carotene is vital for eye health, bone health, skin health, and cell development. The amount of beta-carotene in goji berries is among the highest of all edible plants.
Zeaxanthin plays a crucial role in supporting the immune system.  Studies have indicated that zeaxanthin may help reduce the risk of glaucoma.
Goji berries may not be as water rich as other fruit I've written about, but they certainly seem to deserve their moniker of a super food. If you're looking to increase your healthy food intake, it would seem that you can't go far wrong with these little wonders. As always, whatever health route you choose to travel, remembering to maintain good hydration levels to keep you in tip top condition, each and every day.