AquAid
donations to the
Africa Trust
in 2015 increased from £807,457 to a phenomenal £847,309 in 2016.  This meant that last year an additional £39,852 was donated to the Africa Trust.


In Kenya, Tanzania and Malawi, this involves training and small loans for some of the poorest people in Africa.Aside from 607 Elephant Pumps built last year, providing water to 203,100 more people, this funding has helped thousands of people to start small businesses, which has lifted them and their families out of poverty.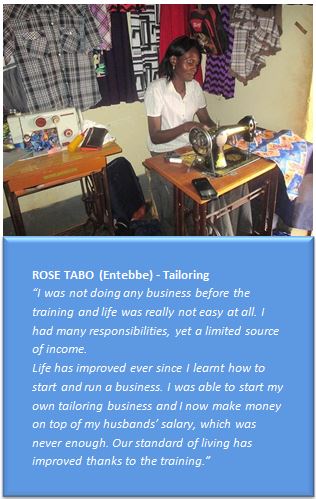 In Zimbabwe, cooperative dairy businesses have been established along with a banana production project, which is currently helping around 2,000 orphans and vulnerable children to pay their fees and stay in school.
In Uganda, the business skills training programme, which AquAid funds, continues to thrive. 2,063 people were trained last year resulting in 618 new businesses being started. 825 businesses reported that they were able to improve their performance after training. 639 new jobs have been created.
These continued successes from both Christian Aid and the Africa Trust, which are making a significant difference in other's lives, are made possible thanks both to our customers and the hard work from everyone at AquAid.
If you'd like to find out more about becoming an AquAid customer, please do get in contact.