With the need to be more environmentally friend and energy conscious, the water boilers offers the perfect solution. They are compact, space saving and eco-friendly, offering every office the perfect solution to all their hot water needs. Whether you are looking for a small wall mounted water boiler, or a larger water boiler for a busy office, AquAid has all the options you will need.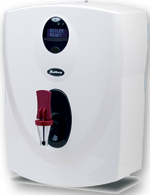 Water boilers save time, money and natural resources by not being on the boil for extended periods of time and only providing boiling water when it is needed. This provides a considerable decrease in the electricity used to heat your water. Furthermore, with the water being available instantly, there is no need for your or your staff to stand around while the kettle is boiling away, wasting time and steam. The wall mounted water boilers are perfect for smaller office or for large office buildings with multiple kitchens. It is easy to mount and can be positioned out of the way to ensure your canteen or kitchen space is not wasted.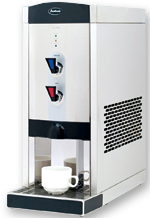 If you are looking for the perfect office water boiler and chiller combination, then AquAid has the perfect solution for you. Their compact and very stylish unit will provide you with all the hot water you need, or with all the chilled cold water, making it the perfect choice. The unit is finished in a very appealing stainless steel and it will look good in any boardroom, conference centre or kitchen.  Your staff, customers or clients will be able to assists themselves without any hassles.  With the easy installation and mains fed power, you will not need to rewire your entire kitchen to fit a water boiler.
With all the different shapes, sizes and needs available, you can rest assured that the perfect water boiling solution is only a call away. A water boiler is the perfect addition to your office, conference room or kitchen.