AquAid is all about water, hydration and water coolers, and most importantly, supporting sustainable charities.
Kidney Research UK is all about funding research aimed at finding better treatments, and ultimately a cure, for kidney disease. They have over £10.1 million invested in research at any one time, awarding grants to doctors, nurses and researchers across the UK. They also campaign for better patient access to renal services and are dedicated to raising awareness of kidney disease.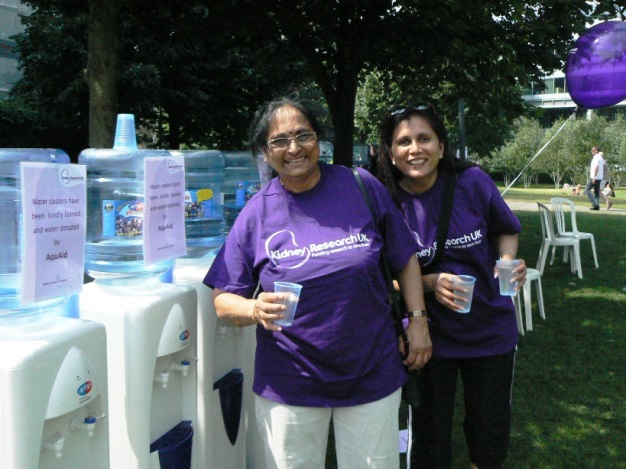 As AquAid is constantly looking at ways to increase awareness about how important keeping our vital organs hydrated is, we chose to supply this year's Kidney Research U.K. London Bridges Walk with a rather fabulous bank of bottle fed water coolers – to keep the energetic walkers well hydrated!  This amazing walk covers a route of approximately 7 miles, and takes you over some of London's most famous bridges.
There were 1 190 people who took part in this year's event on 14th July 2013 and understandably, with the glorious sunny weather, there was many a thirsty walker whose eyes lit up when they saw the cool drinking water.
The event was a great success and they were joined by celebrities Nina Wadia and Nadia Sawalha, both well known for having starred in the popular soap EastEnders, along with DJ Oliver Scott from Star Radio, Cambridgeshire and fitness instructor Julia McCabe.
Have water, will walk!