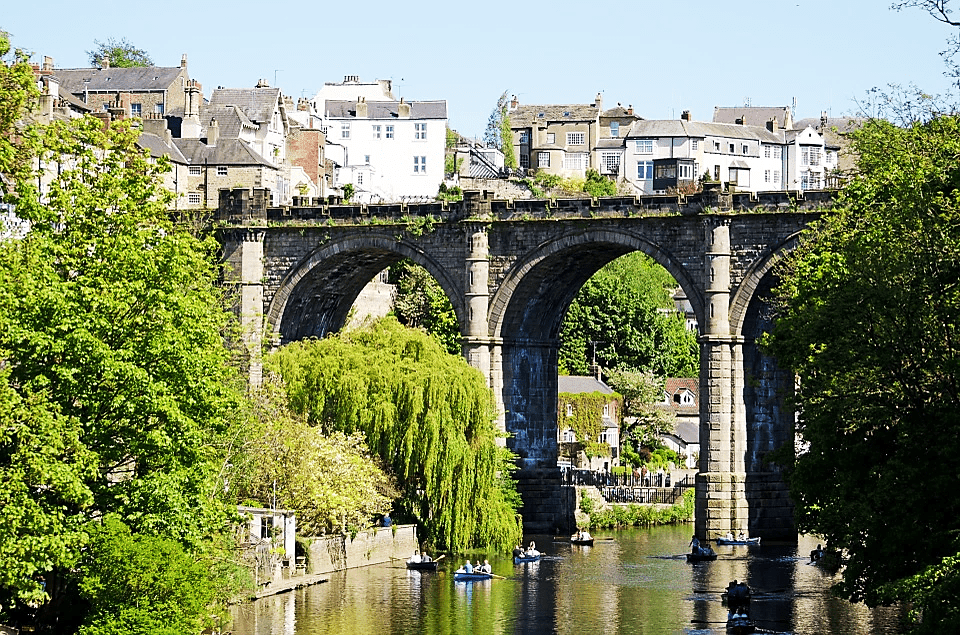 Our AquAid Leeds branch opened its doors in 2001 and is managed by Chris Wills, Sales Director. Based in Wakefield, Chris and his team supply an extensive range of innovative and high-quality water coolers and dispensers to businesses, offices, medical centres, universities, colleges and schools to hundreds of customers in and around Leeds.
Areas Covered:  Beverley, Bingley, Bradford, Bridlington, Dewsbury, East Yorkshire, Halifax, Harrogate, Huddersfield, Hull, Keighley, Knaresborough, Leeds, North Yorkshire, Pontefract, Scarborough, Selby, Shipley, Skipton, Wakefield, West Yorkshire, Wetherby, York.
AquAid Leeds is located at: Unit 9, Millenia Park, Thornes Road, Wakefield, WF2 8PW.
Leeds and its surrounds have a fascinating history in the annals of Yorkshire and the Humber.  For example:
The man who designed the Halifax Town Hall designed Parliament
In 1834, the Palace of Westminster in London was destroyed by a great fire, so a public competition was held to develop a design for its rebuilding.  An architect named Charles Barry was chosen the winner of over 90 other architects, and over the next several years he worked to create the Houses of Parliament.  In Yorkshire, the small town of Halifax received its charter of incorporation in 1848. A Corporation met in the Old Assembly Rooms and planned for a new Town Hall. A number of designs were put forward on how the Town Hall would look and in 1859 the committee decided to consult Sir Charles Barry for advice on which one was best.  He proposed a design of his own.  Barry submitted his sketches, they were approved, and work began on the Town Hall later.*
Leeds's motto and coat of arms
The city's motto of 'Pro rege et lege' is Latin and means 'For king and the law' and the coat of arms has three stars taken from the coat of arms of Sir Thomas Danby, its first mayor; fleece to symbolise the wool industry and three owls taken from the coat of arms of Sir John Saville, who was the first Alderman of Leeds.*
The werewolf loving curate of Wakefield
While Sabine Baring-Gould, a curate at Horbury Bridge near Wakefield, wrote the words to 'Onward Christian soldiers', he was simultaneously compiling the first serious work in English on werewolves. Both the hymn and The Book of Were-Wolves were finished in 1865. He explored lycanthropy as folklore and psychological phenomenon.*
Please don't be alarmed though, as all that you'll find at the AquAid Leeds branch in Wakefield is an experienced team who provide high quality water coolers suited to their customers' requirements, and a commitment to offering the very best in sales and service.
Contact the branch today.
*sources: Yorkshire Standard; Yorkshire Evening Post; Information Britain