The Africa Trust was founded by AquAid to achieve sustainable solutions to poverty.
Partnership with Environment Africa in Zimbabwe
A new partnership was agreed with Environment Africa in Zimbabwe at the start of this month. Under the terms of this new partnership, thirty Elephant Pumps have already been installed in villages across Zimbabwe providing clean drinking water and also water for herb/vegetable gardens and orchards. Environment Africa have developed highly productive designs for vegetable and herb gardens which produce far more economic and nutritional benefit than the typical vegetable gardens in rural Zimbabwe. The Africa Trust is keen to encourage innovation in agriculture to lift rural communities out of purely subsistence approaches. This includes the development of orchards and sustainable woodlots and the introduction of new crops.
Tanzania Pipeline
Work on the Tanzania pipeline is progressing well ahead of schedule with more than half of the project having been completed already. Thousands of villagers are already benefiting from a reliable supply of safe clean water for drinking and domestic use. The whole community came together to dig over two kilometres of trenches which were in parts very deep due to the local topography and the need to maintain a gradual gradient for a perfect gravity fed system. High pressure has been achieved at the new standpipe taps, which is a source of amazement to the villagers who found it hard to understand how gravity alone can create such high pressure in a closed system. This supply of water has been made possible due to contributions from AquAid water coolers. A visit to the project by the Chair and Chief Executive of The Africa Trust has been planned for February 2012 which will include some business skills training to allow the communities to make best use of a newly established development fund.
Bananas paying for Fees and More in Rural Schools
Feedback from the first season of the bananas for fees project in Zimbabwean schools has been extremely positive:
"We are happy because through The Africa Trust's assistance with irrigation material and seedlings we have realised profit from the sale of the bananas. This will cater for our learning materials, payment of school fees for orphans and vulnerable students who tend their banana plants, renovations of old buildings as well as supplementary feeding of the students" Mrs Mandikiyana (Head Mistress at Ruda Primary school)
It is clear that this project can be scaled up to provide a significant source of income for poor rural schools in addition to providing orphans and other vulnerable children with a means to pay their own way through school.
Business Skills Training in Zimbabwe
The business skills training programme in Zimbabwe has grown over the last two months. Training is typically followed by the development of business plans and the allocation of small grants and/or loans by The Africa Trust. Monthly follow up meetings help to ensure that the businesses remain on track and allow beneficiaries to share their experiences and help each other solve the challenges they are facing. This is helping to develop a culture of mutual encouragement and support which can uplift entire communities. Some of the businesses that have been established or assisted to expand over the last two months include:
A Grinding Mill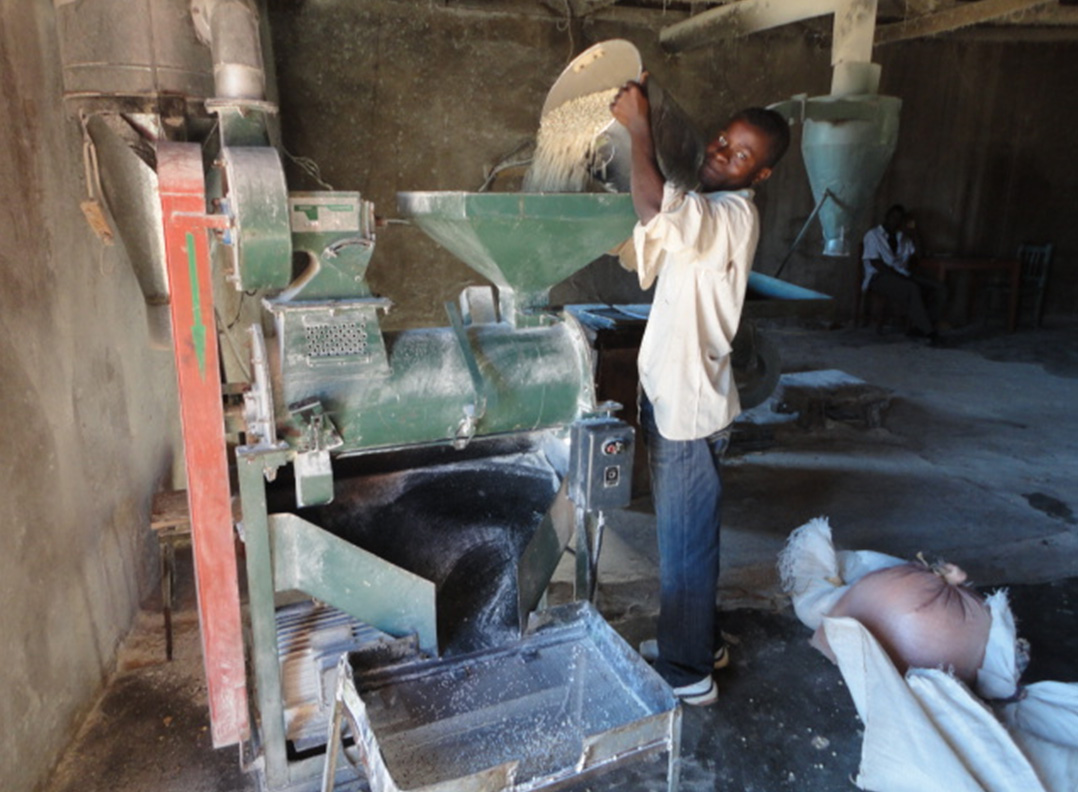 This grinding mill is now providing an important service to hundreds of families who were previously forced to carry sacks of grain more than seven miles to the nearest grinding mill or to grind the maize by hand which can take several hours every day. The time saved can be used productively on agricultural projects. There are plans for further expansion of this grinding mill to include an oil press which will produce cooking oil from sunflower seeds with the residue being used for chicken feed production.
Poultry Projects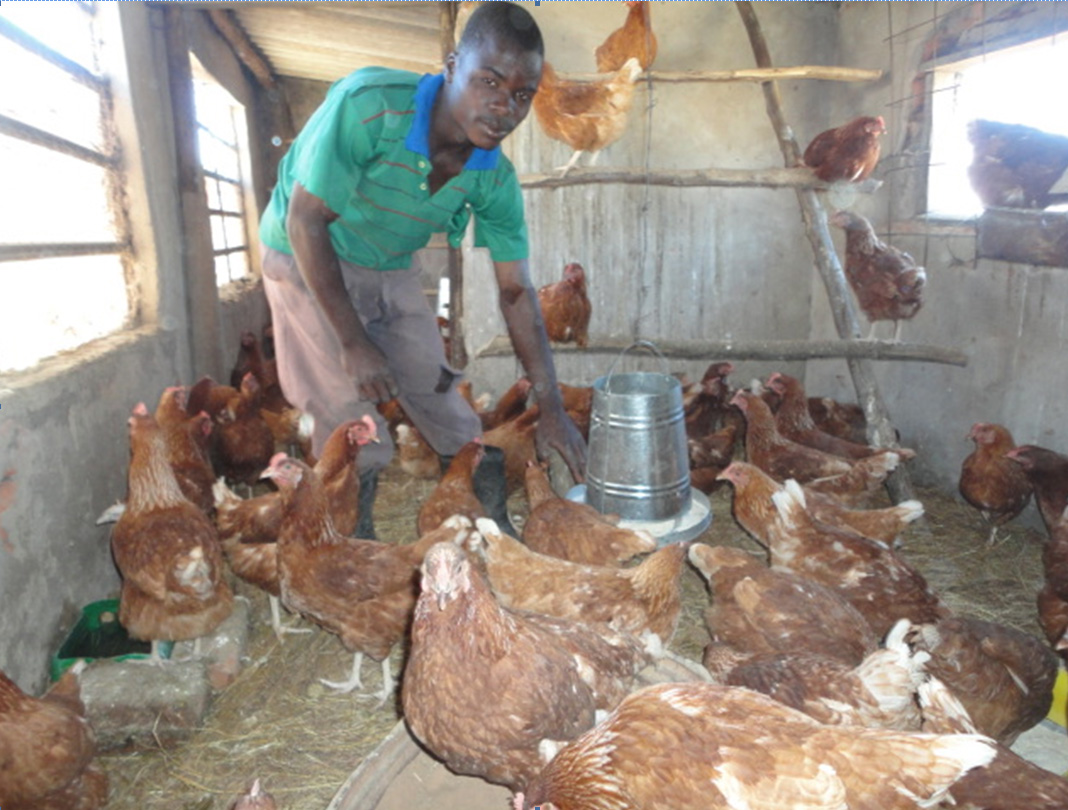 Poultry projects can work well in rural communities if they are properly managed with tight financial discipline. In addition to providing business training and small loans or grants, The Africa Trust is helping to provide specialist training so that common problems such as disease and inappropriate feeding regimes can be avoided.
Piggery Projects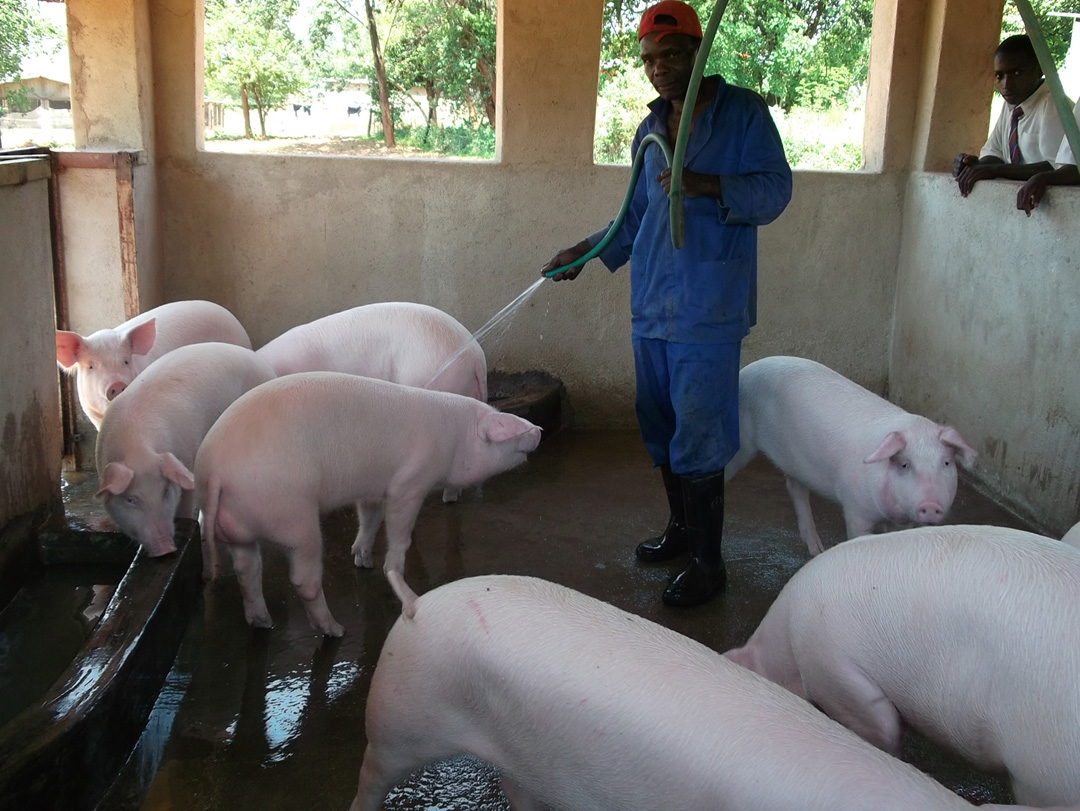 The second most common livestock project in rural areas of Zimbabwe is the intensive rearing of pigs. Several new piggery projects have been started with assistance from The Africa Trust and, as with the poultry projects, there has been some specialist training provided in addition to basic business skills training.
A Saw Mill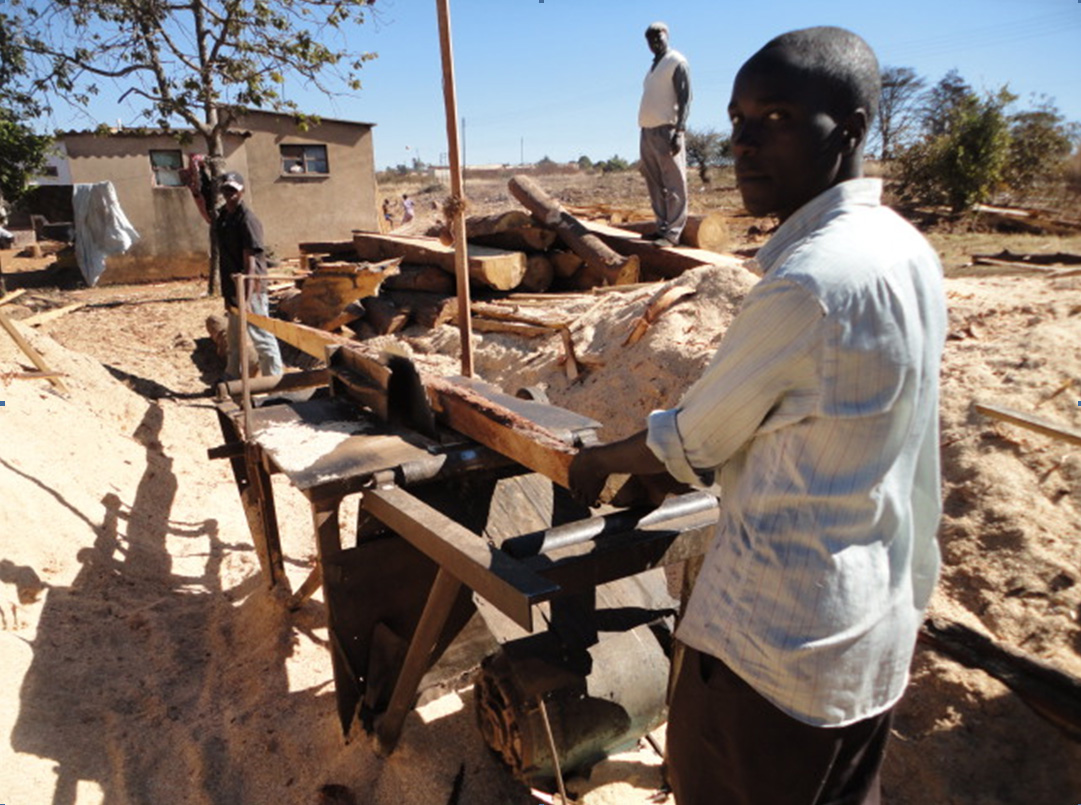 This saw mill is now expanding with assistance from The Africa Trust. The business skills training has allowed for a transformation in the business model to make the business much more profitable and efficient with some investment to provide new machinery and tools. There is significant demand for timber from a nearby town and the supply of logs from sustainably managed plantations is more than adequate. Uses are also being found for the sawdust which was previously allowed to rot.
Vegetable Growing Projects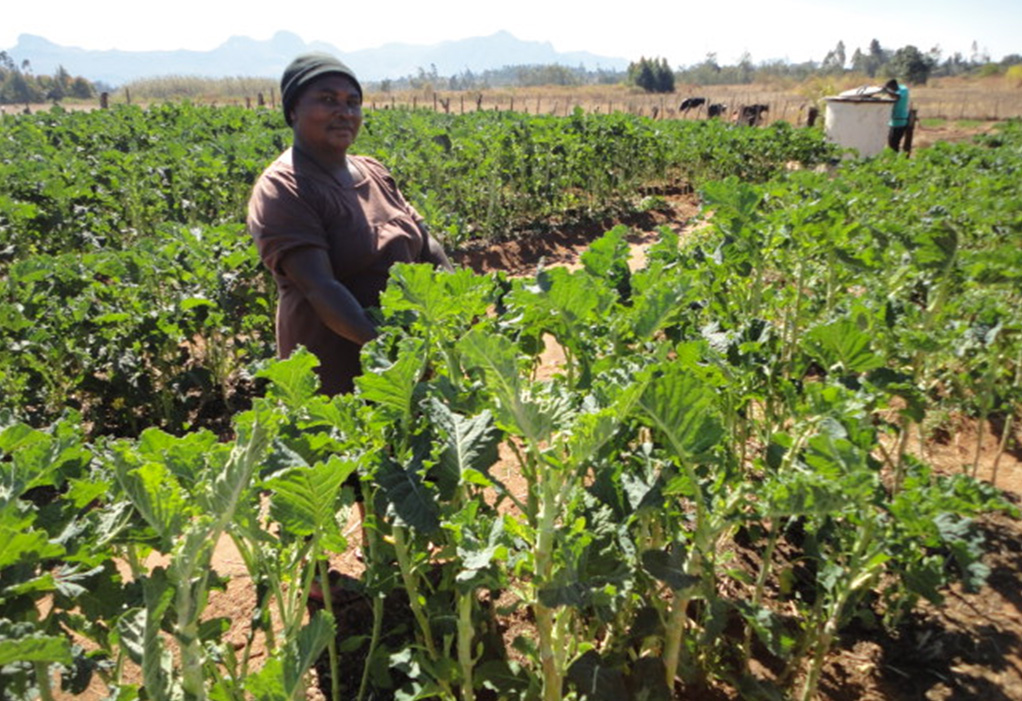 Many farmers are keen to start or expand vegetable growing projects. There is typically a lack of variety with regards to crop choice which the Africa Trust is addressing with introduction of new varieties which do well in each region. There is also a lack of understanding of how to preserve vegetables at times when production exceeds demand. Leafy vegetables such as cabbages and rape can be sun-dried, as can tomatoes, but it is important that this is done in the correct way to avoid the risk of poisonous fungus and other sources of contamination. The drying of fruit is also something which is being encouraged by The Africa Trust to help provide a year round source of food for families who previously relied on hand-outs of food aid during the 'hungry season' or in years where the field crops fail.
Business skills training in Schools
This is a new programme which has been developed and will be formally piloted in ten schools over the coming months now that the initial testing and market research has been completed. The drive behind this initiative comes from the fact that more than 90% of school leavers in Zimbabwe will not be able to find any formal employment. Business skills training will be incorporated into the general studies lessons over the course of the last year at school, both at O-level and A-level. Students will then be required to produce business plans for small businesses that they intend to start up before or after leaving school and competitions will be used to provide some small grants and loans for the most promising projects.
Over the last year, the business skills training programme has produced impressive results both in Uganda and Zimbabwe. The level of poverty is greater in rural Zimbabwe and access to funding there is a major problem in most cases. The Africa Trust has been providing a number of small grants and some loans to get businesses started or to assist with expansion. The balance will shift into next year to become primarily based on loans. This means that funds which return when loans are repaid can be re-invested to assist other people thereby creating improved sustainability for the programme and greater impact for the same level of funding.
Pump Building and Maintenance as a Business
Into the coming year, some of the work the Africa Trust is doing to install new Elephant Pumps and to service, repair and maintain existing pumps will be contracted out to small groups of trained pump builders who will be assisted to set up their own pump building and servicing businesses. This is in line with The Africa Trust ethos of sustainable solutions to poverty. Currently the cost of servicing and repair for existing pumps has been absorbed by The Africa Trust with funding coming from AquAid water coolers allowing more than a million people to benefit from a reliable supply of clean water in Zimbabwe. Since rural communities are being helped to gain economic benefit from their pumps through the introduction of agricultural projects, it is reasonable to expect beneficiaries to start paying for servicing and repair of their pumps when they are unable to do the work themselves.