Did you see the double edged meaning there? Who's a clever clogs then? In case you didn't, it's like this: If you're having a real fir tree this Christmas, you need to water it. Then, there are Christmas trees that are made out of water. I know that beggars' belief and you'll probably need plumbing and jets and a few fountains to play around with, but you get the general idea.
I think we may have established by now that I love Christmas. I don't love the commercial craziness that usually starts in stores as early as October (and in one very unwelcome instance, end September) but everything else Christmas, I'm on board. To me (and to millions of other little humanoids across the globe) Christmas isn't Christmas until you have your tree sorted.
Two years ago I went off the reservation a little – I visited the local garden refuse tip, found a suitable Nightmare Before Christmas tree branch, de-leafed it (yes, that's a made-up word) leaving (arf arf) a few strategically placed leaves; spray painted it white, stuck it in a pot, draped the lights and hey, hey, nonny no, I was all set for Christmas. This year, I'm leaning towards a wire art tree, a baobab as it happens, and if that doesn't work, I'm off to a Christmas tree farm to rent my very own (for a bit) Christmas tree.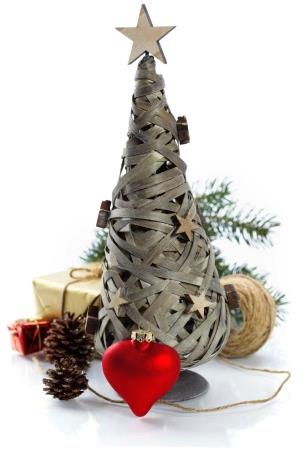 Renting a Christmas tree – is that a thing? Yes, it surely is. Nowadays, you'll find a number of tree rental organisations across the U.K. where you can rent a gorgeous furry pine tree from November until January. The tree rental companies deliver and collect the tree. Your only responsibility is that you'll need to keep your tree watered while it's at home.*
There's even a company where you can rent a fully decorated real tree, but I think, for me, that sort of detracts from the whole Christmas tree experience (unless of course, you've had just one too many being pricked by pine needles' experiences and will joyfully forego that particular feeling).
If the thought of sweeping up pine needles or having to keep your tree watered is all too much to bear, there are an amazing amount of alternative Christmas tree options you may look at – most quite eco-friendly – and still not the synthetic ones you may be used to.
From using different lengths of driftwood as 'branches' against a wall; brightly coloured paper and paper decorations wrapped around a frame; stacked gold cushions (yes, really!) through to Christmas baubles in the shape of tree against a wall and surrounded by a decorative frame – the possibilities are only as limited as one's imagination.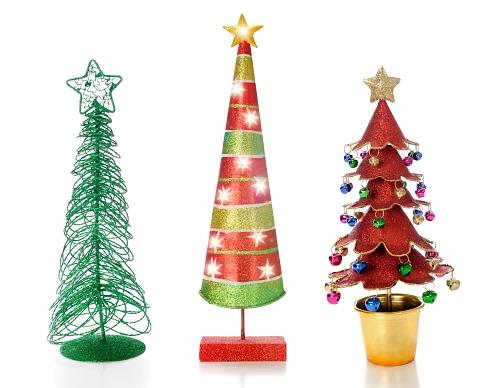 Of course, these alternatives may restrict your more traditional Christmas festivities, such as dancing round the tree, as some bah humbug person pointed out to me, but if this doesn't faze you, then hang that tree, make that frame, glue those baubles.
Whichever tree you choose to decorate your home this festive season, here's wishing you all a very blessed and merry Christmas from all of us here at AquAid.
*Psst – using your water cooler water to water your Christmas tree is not recommended.