There's a quote in a meme that's been doing the rounds on social media for a few years now. It shows a group of women and girls carrying water in containers balancing on their heads taken as they walk towards the photographer. The quote reads: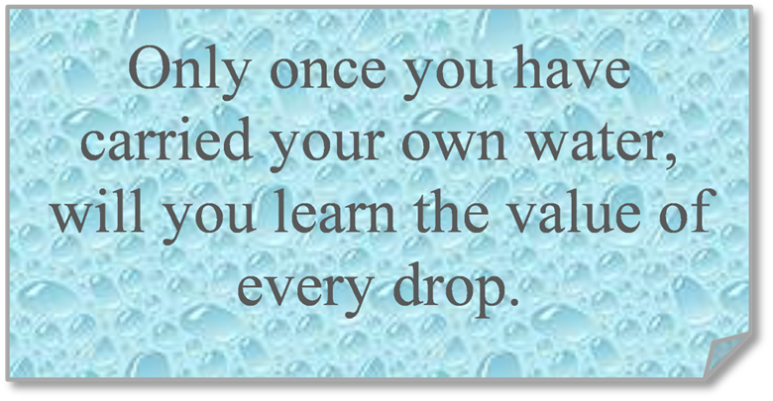 People experience a lack of water resources, access to water and prolonged drought across the globe, and although we may have all needed to fetch and carry water at times throughout our lives, for millions of people this is not a temporary situation but a daily occurrence.
According to a 2007 report from FAO around 2 billion people, or almost one-fifth of the world's population, live in areas of scarcity. Another 1.6 billion people, or almost one quarter of the world's population, face economic water shortage (where countries lack the necessary infrastructure to take water from rivers and aquifers).
As an example, in drought stricken regions throughout Africa, like in rural Zimbabwe, most households have to travel up to 7 miles to the nearest water source.
There is hope though, with organisations across the world committed to combating dire water shortages brought about by climate change and other natural phenomenon.
Two such organisations are Christian Aid and the Africa Trust.  Working alongside stakeholders such as AquAid, these two charities have for decades provided solutions that bring clean water to thousands of communities around the globe.
If you are interested in finding out how having a water cooler from AquAid provides access to clean water to people in need, for life, please get in touch. We would be delighted to assist.