AquAid Free Standing Bottled Water Cooler
Contemporary yet Robust and functional

.

Getting the best out of your water cooler should not come at the expense of style. The AquAid 300S water cooler will add sophistication to your workplace as well as keeping your staff hydrated during the day. The integral cup dispenser means that this water cooler can fit into any corner of the office without impeding access.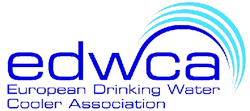 Floor standing Water cooler – features:
Attractive Black design
Integral space saving cup dispenser
Removable drip tray
Available as hot and cold or cold only
Available in desktop version