We often, somewhat mistakenly, assume that keeping hydrated during winter is less important than in summer.  As it turns out, the opposite is true.
In winter, in an effort to keep warm, we rely on using heaters, hairdryers and hats which quite literally suck the moisture and oils right out of our bodies, skin and hair. When we're outside, low humidity and gusty winds don't help much either.
The good news though is that there are a number of easy hydration options available to keep you smooth skinned, glossy haired and properly hydrated internally too:
Wear layers
Trapping small pockets of air between layers is better than wearing one big chunky coat. A wool or fleece layer is a good idea, as it will be soft and lightweight, and warm air is more easily trapped in the fibres. Fabrics with a piled, terry or textured finish will also be effective at trapping air.
Exercise and keep hydrated!
The urge to hibernate when it is cold is understandable, without the sunshine outside enabling us to soak up Vitamin D; hibernation is a completely natural reaction.  That's why it's especially important to keep active wherever you can, whether that involves brisk walks (weather permitting) and other alternate forms of exercise:  yoga is a good example – it doesn't have to be a gym.
Because you also need to keep drinking water when the temperatures dip, try to develop a routine at work where you sip throughout the day. One option whether at home or at work, is to use a smaller glass or water bottle. It may mean more trips to the water cooler, but if you're walking more, that's being active and when it's colder, every step counts.
Body scrubs and oils
Frigid temperatures and dry indoor heat cause water to evaporate from your skin because there's more moisture in it than in the air. Bundling up doesn't help matters – all those layers keep skin from breathing. Fight back with a one-two punch of body scrub and moisturising lotion or oil. Once a week, exfoliate with a body scrub to help slough off dead cells that make skin look dull. You'll also find that giving your skin a brisk scrub will warm you right up too. When skin is freshly exfoliated, lotion and oil are better absorbed. To maintain hydration, smooth on the lotion daily after a shower.*
'Eat' your water
Fruit and veggies are packed with water, that high water content adds volume and keeps you satisfied without the calories. Soups are also a great way to sneak in some extra water. At AquAid we offer a range of hot and cold water coolers and water boilers which allow you to make your favourite hot water drink while at work or at home.
Maintain a good drinking water habit
Drinking enough water, as boring as it sounds, is still the simplest route to maintaining good 'external' physical health. We need to be well hydrated in order to maintain supple skin and unfrizzed hair.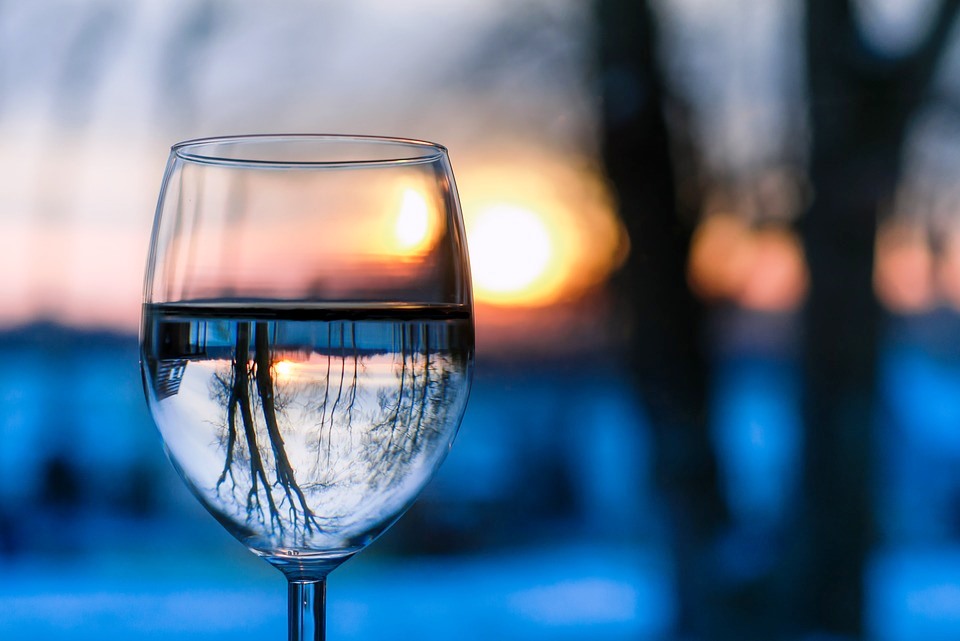 Being fussy can help
A lot of us just don't like drinking water, period.  Try adopting a different approach.  Try drinking your water at room temperature.  If you're into branded gear (this isn't just a children's domain), then use your favourite cartoon character branded water bottle to drink from if it makes your happy. Figure out what appeals to you. And since your ability to recognise your thirst worsens as you age, today, early this New Year is a good a time as any to start to begin a 'maintaining good hydration' habit.
*updated from an 8 Jan 2015 blog