Bottle Water Coolers Mains Fed Water Coolers Local Depot The Funny Side of a Water Cooler
---
Water Cooler and Dispenser Range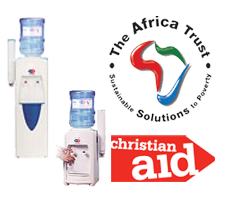 We supply water coolers and bottled water systems to organisations all over the UK. Our water coolers also help provide safe drinking water to thousands of people every year by donating to Christian Aid and The Africa Trust.
So when you use our services you are also benefiting many others in the developed world and helping to save lives. Find out more about our donations to charity.
Water Cooler Range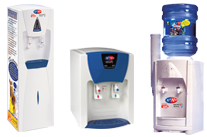 We are committed to providing a quality service and supplying water coolers you can rely on. Our network of distribution centres is the largest in the UK and we guarantee next day delivery.
We've serviced thousands of satisfied customers, including offices, schools and restaurants, and offer three different types of water cooler.
Water Cooler at Work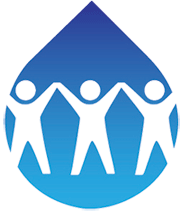 Drink your way to a Better Health and Improve Performance at Work
At AquAid, we believe strongly in keeping dehydration at bay by making your staff aware of the benefits hydration brings – and how to avoid becoming dehydrated. In addition to offering you a broad selection of machines, we also supply all our customers with a variety of value-adds:
Please note calls may be recorded for training and monitoring purposes.


---
AquAid - Full range of Hot Water Boilers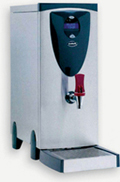 Our water boiler range offers you an unlimited supply of filtered drinking water that combines both practicality and self service all within a stylish unit.

Boilers

Frequently Asks Questions
Once ordered, how soon will my water cooler be delivered?
At AquAid we aim to work with your our customer and will do all we can to ensure that we can meet all your requirements. We will aim to schedule both the installation of your water cooler and any delivery's to what suits you best –we can generally deliver bottle-fed water coolers within 48 hours and plumbed-in coolers with 3-4 days.
How often will I get a water delivery?
You will automatically be placed onto our fortnightly delivery round, which means that we will delivery to you on the same day every 2 weeks. This way we both can determine the quantity of water that you require to keep you hydrated during the two weeks.
What if I run out of water?
AquAid offers all our customers a free of charge 24hour emergency service should you run out of water. We know the importance of keeping hydrated and will always do our best to avoid situations that will leave you without any drinking water.
Do I have to keep placing orders for water?
No, you will automatically receive a visit from our delivery drivers every fortnight regardless of whether you need water. Should you have adequate water you can simply send us away.
Is there a minimum quantity of water that I have to order?
No, we will however try to ensure that you have enough water to keep you going for the two weeks until we automatically visit you again.
How often will my water cooler be serviced and do I have to call to book the service?
As per the EDWCA guidelines, we sanitise all mains fed water coolers every 6 months and bottle fed water coolers will be serviced every 3 months. The service will be carried out by our very experienced service technicians and should take no longer than 20 minutes of your time. You do not need to remind us to service your machine. Our systems automatically let us know as and when your machines are due for their service.
What do we do with the empty water bottles?
All empty bottles will be collected from you as and when we deliver to you. Our fortnightly visits therefore will not leave you in a situation where you have bottles all over the office impeding your way. AquAid is fully aware of the impact these bottles have on the environment and therefore will do all we can to prevent them being dumped into landfills. All bottles go through a strict cleaning process and should they pass our quality control will be re used. All bottles that are rejected get broken down into tiny pieces and are recycled.
Also be aware that you pay a deposit for bottles – if you don't return them, this money will be lost.
Do you supply any other products besides water?
We have a wide selection of drinking products available from rich roast coffee or a warming cup of soup or hot chocolate to sugar free natural flavours. We also have a selection of accessories that work well alongside your water cooler like water cooler mats, bottle racks and many more. Please give us a call to find out more about these products.
How do the donations to charity work?
AquAid are very proud of our association with the charities that we work with. With every bottle of water that we supply a 30p donation is made to The Africa Trust along with a £20 donation when a Mains Fed Water Cooler is installed. Christian Aid also receives a 10p donation with every bottle of water that we supply. To date we have donated in excess of 6 Million pounds
Are you Nationwide and can you deliver to all our offices?
Yes we are nationwide; our 29 distribution centres allow us to offer you the premium service that you should expect from your water cooler company. It is this dedicated level of service that ensures AquAid customers are happy and stay satisfied at all times.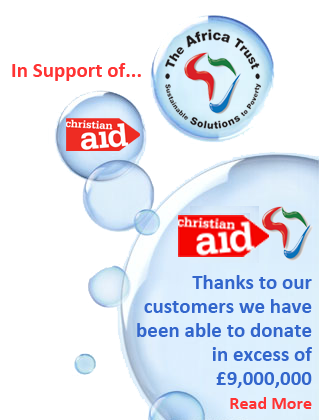 ---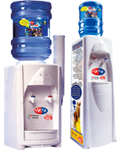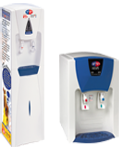 Saves you money (up to 70%)
Unlimited refreshing filtered water
Variety of 

models

 to suite all needs
Professionally installed and maintained as per the EPDWA
Unique "Doulton" filtration system
For each installation a 

charitable donation

 is made

Recently in my neck of the woods we had a huge brou-hau-hau with a well-known ISP (internet service provider). It w… Read More
AquAid water coolers are the number 1 water cooler supplier in the London area. With our 5 depots strategically placed around the city, we guarantee unrivalled service in London city, Greater London and all of surrounding areas. We offer a weekly or fortnightly bottled water delivery service as standard, backed up by a free, next day emergency delivery service. It is this dedicated level of service that ensures AquAid consistently keep the highest customer retention levels in the industry.
London Water cooler distribution Depots:
London Central London London South East Surrey Essex