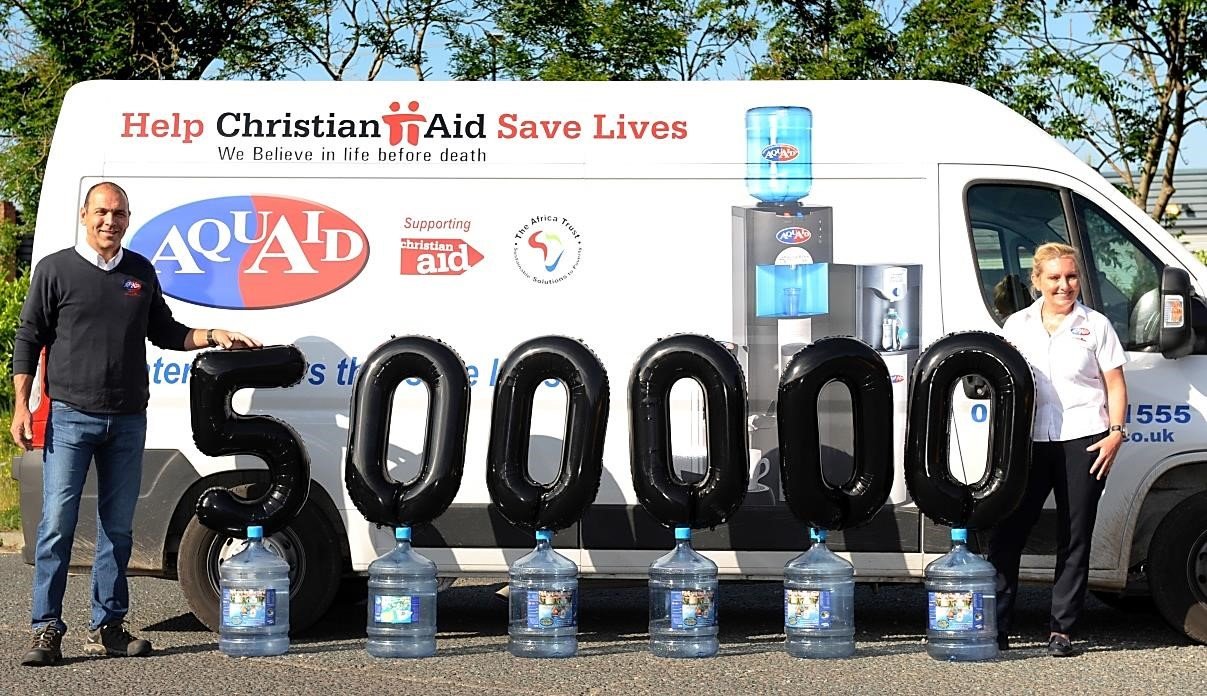 By Fern Shaw
AquAid Tyne & Wear, operating since 2002, this year celebrates twenty years in the provision of an extensive range of innovative and high-quality water coolers and dispensers, along with a total commitment to offering superior services to their 2,000 customers.
Reaching this 20-year anniversary holds more than one reason for celebration though – it also marks an incredible achievement with the branch donating just under £500,000 to the charities AquAid have supported since our inception in 1998.
In view of this remarkable achievement, we spoke to Gordon and Emir Dobson, who own and operate AquAid Tyne & Wear and asked for their comment.
"We are absolutely delighted that our donations have reached this level: these small contributions we know have made a big difference to those who need it.
Here's to the next £500,000!" ~ Emir Dobson, Owner Director – AquAid Tyne & Wear
Extracts below are from a letter to Emir and Gordon written by Ian Thorpe, CEO of The Africa Trust, in recognition of this milestone.
"Many congratulations as you approach your twentieth anniversary for the Tyne and Wear franchise of AquAid. I was astonished to learn that your franchise alone has raised such an extraordinary amount of money for charity during the last two decades. With a current donation figure of £487,915 I have no doubt that during your anniversary year, you will achieve the tremendous milestone of over half a million pounds raised.
Thank you for the part you and your colleagues at AquAid Tyne &Wear are playing in lifting people out of poverty to live healthier and more productive lives.
You have also raised over £240k for Christian Aid, and during the last three years alone, 3,321 people in Malawi have received entrepreneurial training (at a cost of £12 each) and assistance to start small businesses." ~ Ian Thorpe, Chief Executive – The Africa Trust
Should you too like to play a part in this phenomenal, philanthropic movement simply by keeping yourself and your company, organisation or school hydrated, contact AquAid today.